The auto completion of Microsoft outlook is working with the help of a file with .NK2 extension. It is an auto generated file according to user activity.
Sometimes you may need to edit the file to remove unwanted contacts from the auto completion list. There are no explorers like address book for this file. There is a small utility called NK2Edit, with the help of NK2Edit software, you can do many operations like view, add, edit, delete, merge, repair, export . NK2Edit is completely free for personal use at your home and for using in any charity/non-profit organization. When you use the NK2Edit utility, you don't have to worry about locating the NK2 file , because NK2Edit automatically open the default NK2 file for you.
.
Download  :  NK2Edit From NirSoft
.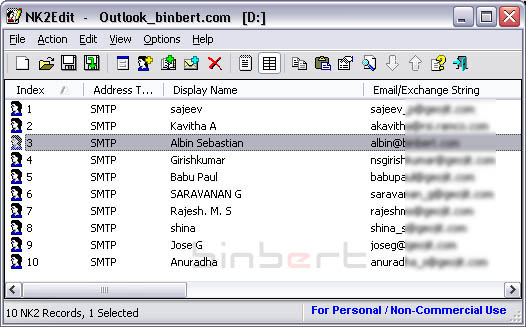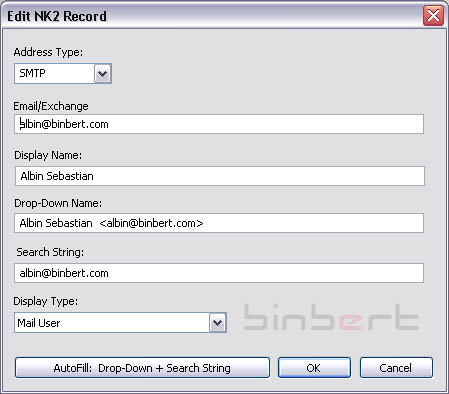 .