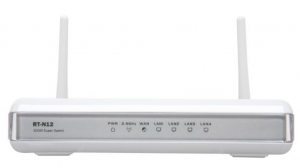 The stock firmware in most of the wireless routers are severely limiting in features and performance. To make the most out of your router, you can switch to alternate firmwares like DD-WRT, OpenWRT, Tomato etc.
However the alternate firmwares are in a constant state of development, which are mostly done in the spare time of developers. There are no ETA for problem fixes and feature additions since it is voluntary work. So have lots of patience and be ready to experiment till your router is fully supported.
The forums of these projects are a wealth of information regarding various router hardware and software. Make sure you search for relevant information there before you venture into flashing your router.
Routers are built around chips from OEMs like Broadcomm, Atheros etc. If you have Broadcomm/Ralink chipset based router DD-WRT or Tomato will be the right choice. If the chipset is Atheros, OpenWRT is what you should try.
The following is a list of routers which are a good buy at their current prices. Please note the prices are approximate market prices.
| | | | | | | | |
| --- | --- | --- | --- | --- | --- | --- | --- |
| Make/Model | CPU | CPU Freq | Flash | Memory | Alt Firmware | Features | Price |
| Asus N-13U B1 | Ralink 3052 | 384 Mhz | 8 MB | 64 MB | DD-WRT | USB/3G | 3000 |
| Buffalo WZR-HP-300NH | Atheros AR71xx | 400 Mhz | 32 MB | 64 MB | OpenWRT | USB | 4000 |
| TP-Link 1043ND | Atheros AR71xx | 400 Mhz | 8 MB | 32 MB | OpenWRT | USB | 3600 |
| TP-Link 841N | Atheros AR71xx | 400 Mhz | 4 MB | 32 MB | OpenWRT | | 2000 |
| Asus RT-N12 | Broadcom BCM4716 | | 4 MB | 32 MB | DD-WRT | | 2300 |
If you buy a router with USB port, there are some nifty tricks you can try. You can run SAMBA (File Sharing for Windows) on your router and use it as a Network Attached Storage (NAS).
You can install torrent clients directly on the router so that you save on power because you dont need your PC to be on for your downloads. While a PC will use 60W (with monitor switched off and power saving on), the router will hardly need 5W to accomplish the same task.
Most firmware support using a USB 3G dongle on the USB port, so you can configure and use the 3G wireless broadband without your PC/Laptop. The possibilities are endless. The TP-Link 841N and Asus RT-N12 are good candidates for extending your wireless range in a budget.
Please be cautious while flashing alternate firmwares as a wrong flash can brick your router. I will not be responsible for any damages you inflict on router or yourselves by using any information in this post.
I welcome questions and suggestions on this article.