Geojit BNP Paribas introduces stock trading through mobile handsets. FLIP-ME (Financial Investment Platform-Mobile Edition) delivers key information and a host of other features that empowers you to place orders on the move. Customers can view real-time streaming market watch, search/ add /remove scrips , technical charts of stocks , real time trading ideas  , Holdings etc.  This facility is available both in NSE and  BSE. This will make a big change in mobile trading in India.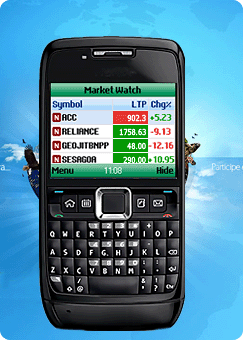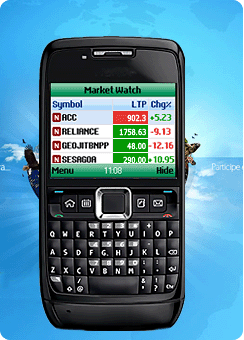 FLIP-ME supports mutual fund transactions through GPRS enabled mobile thereby reduces paper work to a lot.
The application is JAVA based. This makes it easier to install and use in entry level handsets to higher models which includes android, blackberry etc. Application supports touch screen phones. GPRS or Wi fi internet facility can be used for the connectivity. FLIP -ME is developed by Geojit Technologies (P) Ltd.
Internet enabled customers can avail this facility free of cost. For more details contact nearest Geojit branch or 1800 425 5501 (Toll free).
Link download : http://m.gbnpp.in ( access from mobile )
Update :
FlipMe is now available for android
Android application is the latest update in the mobile trading platform. After a long wait Geojit BNP Paribas has released android version via Google play. android version of  Geojit Comtrade is also available on Play.
Download
Flip Me Features:
• Multiple market watches with Real-time update
• Order placing facility to all Cash and Derivative Exchanges
• Convenient access to account
• Portfolio information with real time update
• Trade Book, Order Status/Order Book
• Dynamic real-time charts
• Configurable views & Themes
• Trading ideas to facilitate the clients to make good trade decision
• Configurable fast order facility to place orders more conveniently
• Multi View Market watch(Graph, MBP and Security Info in a single screen)