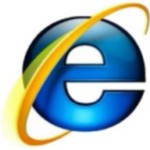 Recently BBC disclosed the estimate number of Internet users in the world. According to their calculation 171.95 Crore people around the globe use internet. Every day 3.37 laks blog posts are updated in the cyber space. The emergence of social networking also contributed largely to this huge figures. Nobel peace prize for the internet is not a big surprise!. It not only reduced the distance but also revolutionized the communication method of mankind. BBC conducted a world wide survey and the result of the same declared that Internet access is 'a fundamental right'. Almost four in five people around the world believe that access to the internet is a fundamental right-the poll suggests. 27,000 adults from 26 countries participated in the poll. A major mile stone is paved by countries like Finland and Estonia. They "ruled that access to internet is a human right for their citizens". International organizations such as UN and others are working hard to push universal net access. Recent duel between Google and China seems to be settle down and signals a major change in the internet access scenario across the globe. No one can ignore the possibilities offered by internet now. One can, with out any fear, say that internet access is more than human right.
According to Dr Hamadoun Toure, secretary-general of the International Telecommunication Union (ITU) "The internet is the most powerful potential source of enlightenment ever created." In his opinion internet should be regarded as basic infrastructure-just like roads, waste and water. Majority of the participants shared the view that governments should never involve in regulation of internet. The poll came in the light of the UK government's Digital Economy Bill. Which intend to "to disconnect or slow down the net connections of persistent illegal file-sharers" more countries such as France ans some European countries also considering similar regulation. Meanwhile UK is going to provide universal broadband  in the country by 2012. 87 percent of the people expressed their views in the poll felt that Internet is the "fundamental right of all the people".
People from the developing countries such as Brazil and India backed the view that Internet is one's fundamental right.
Food, cloth and shelter are the basic needs of man. But these are not enough to survive. A man living in the global village access to information is vital for survival. Internet provides the fourth basic need. It is the responsibility of the government to provide internet access to it's citizens. It is believed that with in no time delay half of the world population would be using internet. Surely, it is the future. And a promising future is everyone's right so as internet.