CPU-Z is a nice tool to find hardware information's like Chipset, Motherboard, Memory, Motherboard, Graphic card,L1 L2 L3 Cache memory without opening the cabinet. It is a very helpful and must tools for a hardware / System engineer. It is also a great tool for nontechnical end users to cross check the billed materials like Number of memory modules, bus speed, graphic card details etc. This free lightweight application is below 2MB. No installation required to run this application. You can download a portable version (.zip) from www.cpuid.com . We can go through each modules and its usage.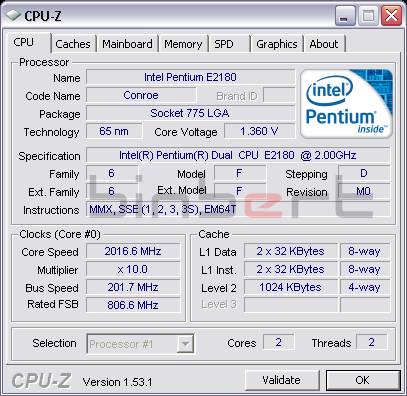 CPU
First tab will give you the details of Processor including a small logo of that processor. And the highlighting part is the socket number. If you are going for a processor upgrade it will be the important factor. Also gives information like number of cores, core speed and bus speed.
Caches
In cache tab you can see the memory size of L1, L2, and L3 caches
Motherboard
Identifying Motherboard manufacture, model, and chip set are an essential details for downloading the device drivers. Download drivers from manufactures site itself. Click here to find this downloading site list . You can also check the Bios version from this tab
Memory
You can check the memory type like SD, DDR, DD2. This will help you to identify the memory module and upgrade with new one. Here you can see the memory size and frequency.
SPD
This tab also provides the information about number of memory modules in the motherboard and how many slots are occupied / free. You have to check this before you upgrade your RAM. Here you can see inaugural module details like manufacturer, part number, serial number Etc..
Graphics
Graphics tab will give you the details of onboard and installed graphic card details including the shipset number. Finding graphic card's memory size of the too.
About
Here you can check the version of CPU-Z , direct and Windows. More than that there is an option to create a report in both TXT and HTML formats