You can resize large number of images at same time. Many time it is a main requirement to reduce the size of images and upload it to web. When we copy photos from a Digital camera, File size will be too large, It is not required that much resolutions for sharing images over the web.  So we can reduce the size and upload it. For this type of simple image editing you can use Microsoft office picture manager.
You can also do some simple picture edits like Rotate , Crop, Auto correct, Red eye removal Etc … This software is available with Microsoft office XP and latest versions.
How to resize images?
First you select all images which you want to resize.
Then right click and select "Open with > "Microsoft office picture manager"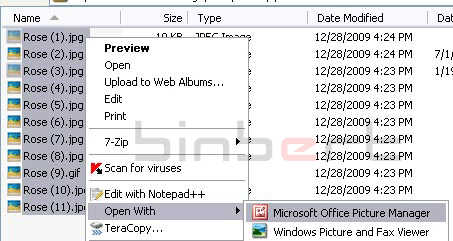 Change the view to "Thumbnail"
Then select the images.
Click on "Edit Pictures" button in the top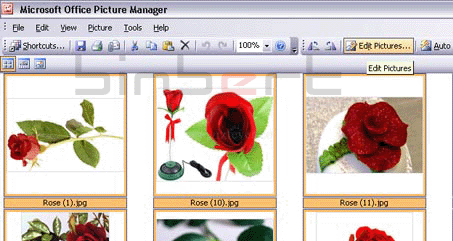 It will open a edit panel in the right hand side.
There you select "resize"
You can resize the images to a predefined sizes, custom size, or compress with "%" value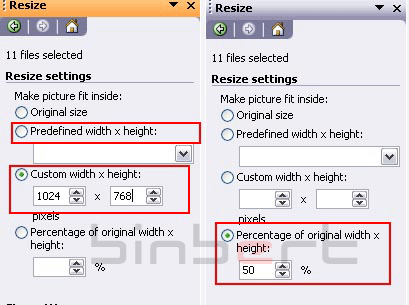 And save the images
|